About Austin Land Clearing LLC

Meet Scott Roeder, Founder of Austin Land Clearing!
My name is Scott Roeder and I've been in the construction and land clearing business for over 18 years. I love the outdoors and spending time with my family. I have been married for 28 years to a wonderful woman who I owe everything to. She has always pushed me to be the best that I can be and never once doubted me on any of my decisions. She is the backbone of our family and I could not do what I do without her support! We have 2 children and 2 grandchildren, and wow, I thought having kids was great but having grandkids is pretty much the best!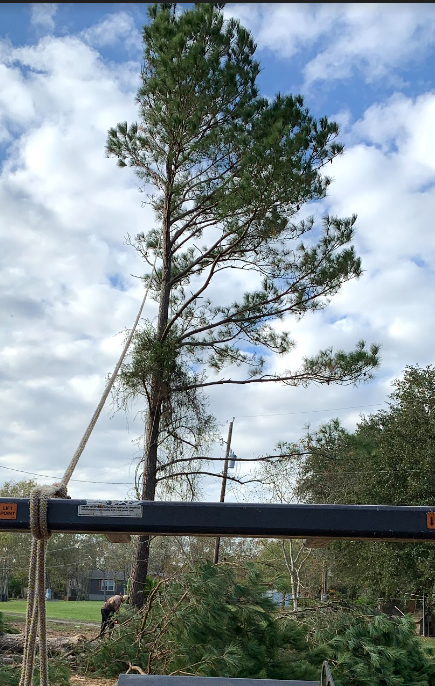 Our Team
Land clearing is a team effort. When you approach us for help, you're getting the best crew in the business to make sure your lot looks perfect. The Austin Land Clearing team consists of:
Scott: Owner of the company and it's first employee! Scott handles all of the bidding and start-up associated with taking on new projects for new customers. If you need your lot cleared, there's nobody better than Scott at making sure it gets done right!

Two Operators: Our operators are the ones who run the machines, and are experts with years under their belts at making sure the job is done thoroughly as possible to lower future maintenance costs & eliminate the risk of regrowth in areas you don't want it.

A Maintenance Mechanic: Our mechanic makes sure we meet our deadlines and never miss an appointment by making sure our equipment is finely tuned and ready to go! By keeping our equipment operating as efficiently as possible, we ensure you're getting the best, most comprehensive service around!

An Office Manager: Our all-star office manager is the reason Austin Land Clearing operates as efficiently and professionally as we do. From planning out the logistics of job scheduling to keeping the rest of us in line, our office manager is the true hero of this story!
How Austin Land Clearing Came to Be
Austin Land Clearing originally started as a fence and construction company in 2002. Over the years, however, we've used our equipment for clearing fence lines and overgrown pastures. In late 2019, we decided to branch off from our construction company and start Austin Land Clearing. We've become known far and wide outside Alvin, TX, known for our wide range of services and our expertise clearing everything from residential lots to commercial properties!
We knew the risks of starting up a new business in these trying times, but knew with the construction side still going strong that if we were slow we could always count on it for work. Little did we know that in such a short time of being open, thanks to the wonders of social media, we would be in the top 10 of land clearing specialists in our area!
We travel anywhere in the great State of Texas and we quote our projects by the job and not by the hour. Quoting your project by the job and not by the hour will insure you that no matter what happens — from equipment breaking down to bad weather forcing us to reschedule — the price will stay the same. The issues many people have with by-the-hour companies is that there are no companies that will give you an exact completion time. It might take one day, or it might take five, and you're expected to pay to make up the difference.
Our promise is that we will never come back and ask for more money. Contact us today!