Mowing Services in Austin

Need Help Upkeeping Your Property?
Austin Land Clearing is here to help you upkeep your property, whether you're on a large field or just have a commercial lot that needs to be cared for so as not to get too overgrown. Mowing is a necessity to keep to-be-developed lots in check until the day you decide to build upon them, to keep parks looking clean and well-maintained, or even just a great way to make sure that your property is kept looking it's very best!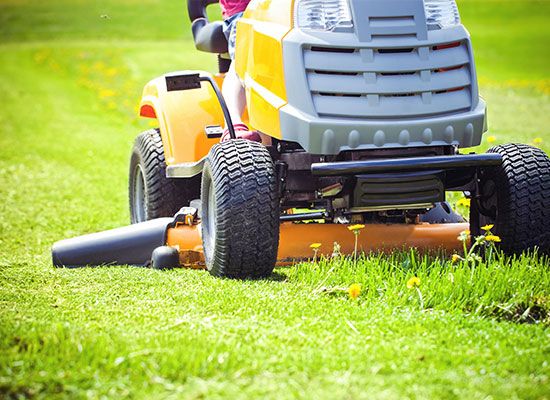 Austin Land Clearing Can Help By:
Keeping your property maintained

Serving a wide variety of different types of fields, lots, and more

Providing the best people and the best equipment in the area

Serving clients all over Texas

Providing a variety of useful services to supplement our mowing, like junk or tree clearing!
For More Than Just Upkeep
If you're the owner of a commercial property that has yet to start, there's a good chance the lot you're planning for your development is overgrown and has quite a bit of work to be done before it's in an acceptable condition for building to begin. Professional mowing services like Austin Land Clearing are capable of taking overgrown snarls of land and turning them into stately, uniform lots. The benefit of cleaning up a lot before you begin development is that it can help the building get swiftly underway, instead of forcing construction to wait until land is cleared away to ensure they have the space to work.
Combined with our hydro ax mulching and land clearing services, we can tackle lots ranging from "mildly overgrown" to "overrun disasters" with ease, leaving your land healthy, happy, and most importantly, clear!
Perfect for Pastures!
While mowing a pasture may seem like a waste, consider the fact that mowing is, over time, a great way to control the spread of weeds. While you don't want to cut the grass too short, consistently maintaining a clean pasture can help to stop the spread of anything that might inhibit grass growing, especially if the particular weed infestation you're fighting isn't healthy or easily digestible by whatever animals you may raise.
Contact Austin Land Clearing For Help!
Have a lot that could use some cleaning up? Austin Land Clearing can help! With years of experience in the business, not many can do land clearing or maintenance with the degree of proficiency we can! Whether you have a large lot that needs trimming, and overgrown commercial space that needs to be tamed, or a park in need of some care, Austin Land Clearing are the best crew for the job!